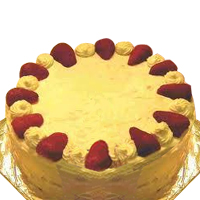 • Free Shipping
• Assured Delivery
• Safe Shopping
• 24x7 Customer Support
Fruit Cake 2.2 lb
Note: We deliver only Freshly Baked Cakes. Bakeries make ready the fresh baked Cake only by 11 AM. Thus all orders of Cake can only be delivered after noon time.
Price:

Rs. 1025 / $ 12.50
Earliest Delivery : 2-OctRemote locations may take one day more.
error '80020009'
/similar_product_include.asp, line 25